F-Body International
Tribal Scout


USA
18 Posts
Posted - 29 Jun 2016 : 01:59:43 AM
---
Over the past few weeks a few people local to the Pro-Touring F-Body shop in Illinois have been able to bring together a couple of the aftermarket 70-81 Camaro/Firebird front sway bars for comparison and testing. I, of the bunch, brought my Hotchkis sway bar and someone else brought a Ridetech bar to the table. We also had a stock WS6 Trans Am to play with as well. Of the variety at hand, the Ridetech and Hotchkis were the hollow type. The Pro-Touring F-Body and GM bars were solid.

For testing, Dave from PTFB (Pro-Touring F-Body) not only did a load capacity measurement, but also a measurement of wheel clearance gained or lost by comparison to a stock WS6 sway bar. For load testing, each bar was strapped to a bench and weight was measured until 1" of deflection was incurred for each individual bar.

The results for load testing @1" deflection came in as follows...

Stock GM - 380lb
Ridetech - 350lb
Hotchkis - 380lb
PTFB - 460lb

Wheel/tire clearance measurements came in as follows...

Stock GM - Standard
Ridetech - 1/2" lost
Hotchkis - 1 1/8" lost
PTFB - 5/8" gained

Here you can see how the Hotchkis sway bar compares to the PTFB high clearance sway bar from a birds-eye view...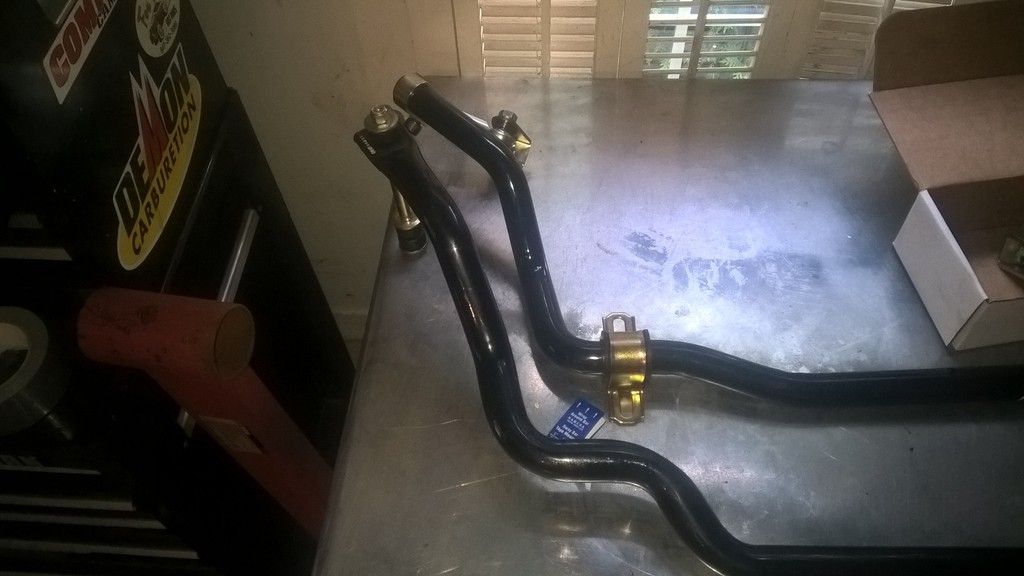 Surely after seeing these results, us "car people" are immediately thinking PTFB is the best of this bunch. I'm not writing this to downplay or tout certain brands but this is more for displaying the results of what a group of people found and helping others make informed decisions. Remember, I showed up with my Hotchkis sway bar!

A positive note to make on the hollow Hotchkis and Ridetech bars is that they are indeed lighter. Without putting them on a scale, you can feel the Hotchkis bar is fairly lightweight by comparison to a solid bar. The most positive note to make on the Hotchkis sway bar, is that you get some very nice greaseable bushings for the frame mounts. After speaking with Dave from PTFB on this, he ended making the point that his bushings are high quality American made and low price if there is ever a need for replacement. Here is a comparison picture so you can see what I'm talking about...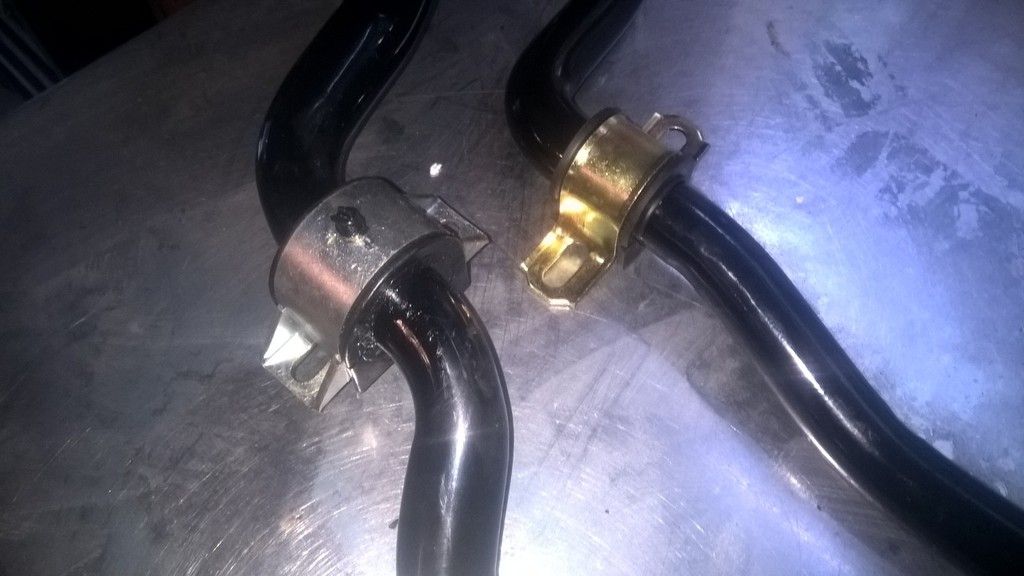 The final part in relation to this subjective comparison is the end links. All of the brands seemed to have the similar link system to what GM used. It laughably looks like a few rubber donuts bolted together. PTFB has their 1LE bar which closely relates to the rest of the bunch but they have also stepped up the design in this area with their adjustable sway bar. The end links on the PTFB adjustable bar is, in my opinion, where it shines above all we had to test. Here we can see the Hothckis compared in to the PTFB adjustable end links. Again, the PTFB 1LE, Ridetech, and stock GM use the similar type link as the Hotchkis. Only the adjustable PTFB links are like below...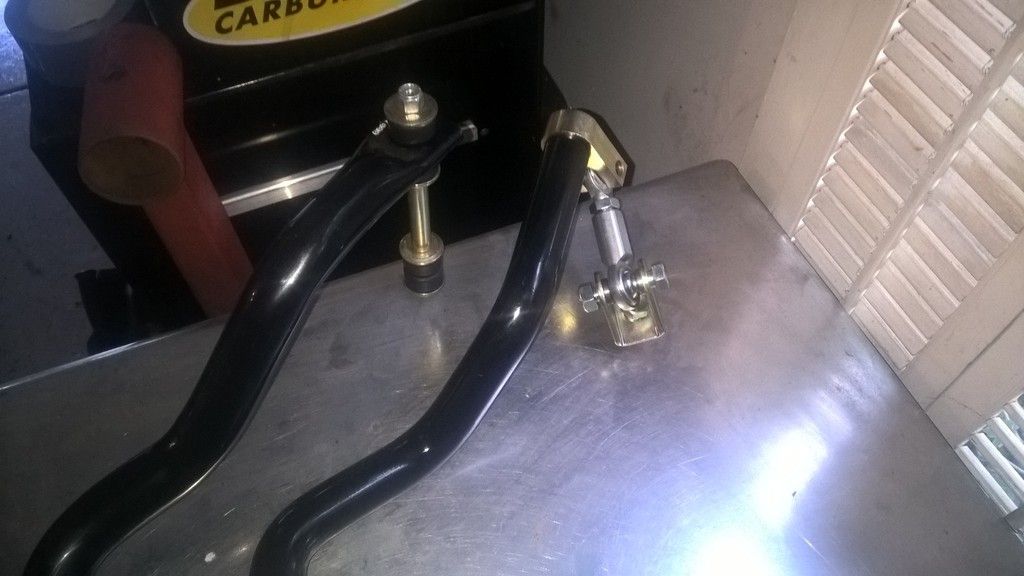 Hopefully this helps some of you with future decisions and forum debates.